Reusable bag producer Turkey produces many different models of shopping bags. These products are recyclable and leave no trace in nature. In addition, it provides various advantages to businesses at the point of sales and marketing. Their use is becoming widespread and production facilities are increasing.
Reusable bag producer Turkey is a manufacturer of bags that can be used more than once. After plastic bags were subject to a fee and their environmental damage became more evident, the production and use of these alternatives increased. These bags are mostly washable, they are very durable and do not wear out easily. In this way, the user gets the chance to use these bags safely for a long time.
Reusable Bag Manufacturers Turkey
Plastic bags are losing popularity today. There are many reasons for this. Since it takes a long time for these bags to disappear in nature, they cause environmental pollution. In addition, when the plastic material is thinned, a very high quality product does not emerge. This makes the bags not durable. Alternatives used as reusable bags and also called recycle bags have started to be used quite frequently.
These bags have different names according to the production method and material. There are versions produced with nonwoven fabric or woven fabric known as cotton bags. These bags can be produced in different forms depending on the expectations of the brand, the size and weight of the product to be carried.
The details of reusable bag production can be changed according to the material to be selected and the needs. The company's logo, desired logo size and colors are among the criteria in determining the production process and pricing. Production of reusable bag products made in Turkey can be shipped quickly to all four corners of the world. The advantages of these bags to the brand include the following situations;
Increasing brand image,
Ensuring user satisfaction,
In the long run, this cost will decrease, etc.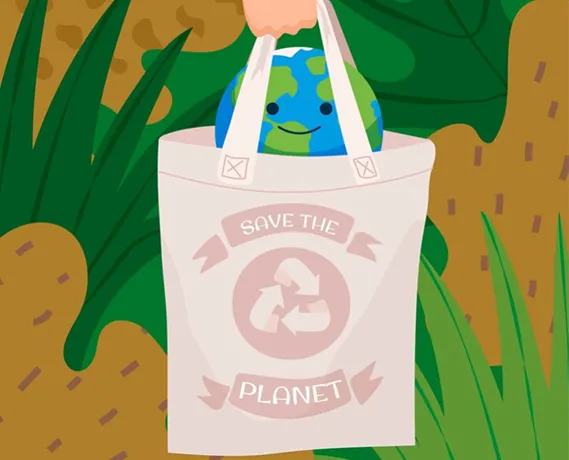 Nonwoven Reusable Bag Producers
Nonwoven fabrics are among the most common bag raw materials today. Nonwoven shopping bag is a high potential product for both the user and the brand. The bags, which can be produced in many forms, can be designed in the form of a t-shirt for more shapeless products, as a tote for products such as books, etc. It is also possible to produce nonwoven bags in other sizes and features for the bakery sector, jewelers, etc.
The features that businesses that want to obtain these bags should look for the manufacturer are as follows;
Technological infrastructure of the machines used,
Quality of raw materials used in products,
Operations are carried out by an experienced team,
Price policies of the company.
Mag Çanta produces bags in different sizes and specifications with its long years of experience in this field. You can contact us for detailed information and to create an order.