Nonwoven fabric is a frequently preferred production material in the textile industry. It can be produced very quickly and at low cost. It is especially used in the production of lining and cloth bags, but it can find a place for itself in all textile items.
the nonwoven fabric technology, raw materials can be converted into fabric without weaving. These fabrics gain many features thanks to the raw material that loses its integrity and turns into a single material. Fabrics produced with nonwoven technology have qualities such as liquid repellent and durability.
Nonwoven Fabric?
Nonwoven is a definition used to describe fabrics that are joined without woven. In the production made by this method, non-woven surfaces emerge. your technique meltblown There is a type called heat production. In addition, water is used in production and spunlace There is also a technique called nonwoven .
nonwoven technology stand out with their following features;
Durability,
Water repellent feature,
Lower costs,
easy shaping,
Low risk of wrinkling and wear.
Especially nonwoven interlining fabric produced in this way is a prominent material in the production of cloth bags. Thanks to environmental movements and policies to reduce the use of bags, these bags have become more produced by nonwoven fabric manufacturers .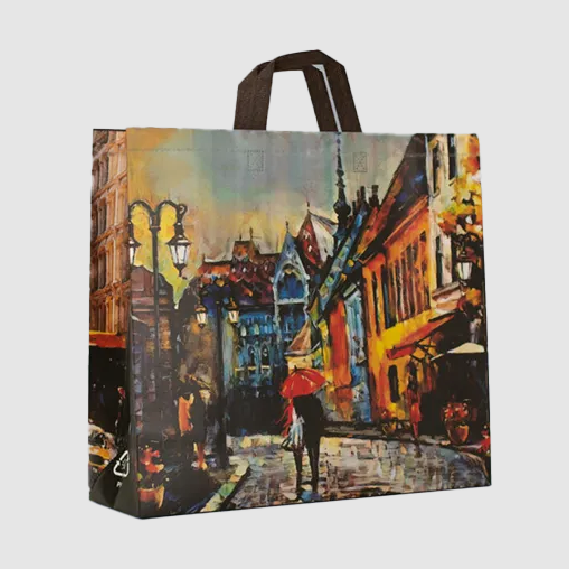 Interlining Fabric
Interlining or nonwoven interlining fabrics have many positive features. This has enabled them to turn into a frequently used textile material of today. Especially interlining bag production has increased considerably in the recent period. The environmental damage of the bags, their disposable use and their costs have made these products popular.
Bags produced from these fabrics are also distinguished in terms of the details of the production technique. An experienced and expert team must manage the process in order to produce a quality and long-lasting interlining fabric bag. The machines used in the studies are also very decisive in terms of production quality. However, bags produced using the latest technology are more affordable as they can be produced quickly and in large numbers.
Interlining Fabric Bag Advantages
Interlining fabric bags have many advantages for the people who sell the products, the manufacturers and the end user. Some of these advantages are as follows;
The manufacturer can produce a large number of them quickly. Qualified and fast production will be possible with low number of workers.
Businesses that use interlining fabric bags in their sales ensure that the products are presented in an elegant way. These bags are durable, they will be able to advertise the brand for a long time.
For the end user, it is advantageous as it is a stylishly designed, useful bag that does not pollute the nature.
As Turkey's wholesale cloth bag manufacturer , Mag Bag produces all over the country and the world. You can send us your wholesale orders for quality and durable cloth bags. You can contact us for detailed information and price.